About Our People
Meet the team!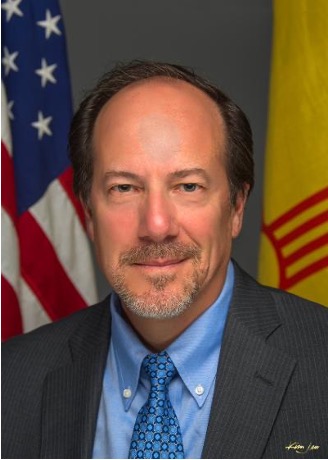 Co-Owner/Principal Program Director
Over the past 30 years I have developed strong executive leadership and supervisory skills that have enhanced my technical background as a licensed Professional Engineer, supervisor, and project manager. My interpersonal and leadership skills have guided me when dealing with conflict management and developing staff as well as providing superior customer service to a diverse set of project sponsors and stakeholders. I will summarize my relevant experience in the following paragraphs.
I believe that it is extremely important to have significant leadership and technical experience in both state and federal government in working with local communities and stakeholders as partners, along with the ability to leverage other ideas and experiences in solving challenging water resource issues. My 16 years' experience with the NM office of the State Engineer and 22 years with the U.S. Army Corps of Engineers (USACE) working on significant national and regional issues has provided me that opportunity and experience.
I have been appointed by 4 different Governor's to work at the Agency Head/Cabinet level over the past 2 decades for the State of New Mexico. The following summarizes my State of NM experience:
Office of the State Engineer, Santa Fe, N.M.
New Mexico State Engineer & Secretary of Interstate Stream Commission (Mar 2019 – Jan 2022)
New Mexico State Engineer & Secretary of Interstate Stream Commission (Jan 2003 to Nov 2011)
Director – Water Resource Allocation Program (May 2001 to Aug 2002)
District 1 Supervisor – Water Resources Manager (Apr 1998 to May 2001)
New Mexico Environment Department, Santa Fe, N.M.
Cabinet Secretary (Aug 2002 to Jan 2003)
Moreover, I have vast experience in building coalitions with state and local governments, federal agencies, private sector organizations and individuals, and sovereign nations that include negotiating and settling decades old and very complex tribal water right lawsuits. The three negotiated settlements completed under my leadership as State Engineer resulted in certainty of water rights for Indians and non-Indians and nearly $2 billion of water infrastructure projects. Also, during my tenure as State Engineer, I participated in shortage sharing agreements between the Upper Basin States and the Lower Basin States to improve coordination of Lakes Powell and Mead operations during times of shortage on the Colorado River leading to a historic agreement involving lake level equalization in 2007. This provided opportunities to work on the international treaty with Mexico and the State Department on water related issues on the Colorado River and provides a solid foundation in working towards post 2026 Colorado River Operations Negotiations.
My federal experience totaling 22 years with the U.S. Army Corps of Engineers (USACE) is summarized below:
U.S. Army Corps of Engineers, Albuquerque District
Deputy District Engineer for Programs & Project Management (GS-0340-15)
Nov 2011 to Mar 2019
Developmental Assignments
WestFAST Federal Liaison to Western States Water Council (Oct 2018 to Mar 2019)
Regional Business Director (Acting SES) South Atlantic Division (SAD) (Jun 2017 to Oct 2017)

Programs Director (Acting SES) South Pacific Division (SPD) (Nov 2015 to Jun 2016)
Project Engineer / Project Manager (GS-801-12) (Aug 1995 to Mar 1998)
Chief, Hydraulics, Hydrology, Sediment & Flood Plain Mgmt. (GS-810-13) (Jun 1994 to Aug 1995)
Hydraulic Design Engineer Work Leader (GS-810-12) (Aug 1990 to Jun 1994)
Furthermore, I have served as the USACE representative on the Western Federal Agency Support Team (WestFAST), which works in conjunction with 11 other federal agencies and the Western States Water Council (WSWC) in support of the Western Governors Association (WGA) on complex water related issues and policies. And as we all understand well, federal agency collaboration and coordination with states and local agencies is essential to solve the enormous water supply challenges we are currently facing.
Additionally, as Programs Director for USACE's South Pacific Division (SPD), I furthered opportunities in the West for public/private partnership involvement in existing and future USACE water supply projects to perform requisite reallocation studies and dam safety considerations to allow for additional water supply storage. Having that knowledge and experience helps with collaborative problem solving in addressing our water supply shortages throughout the West.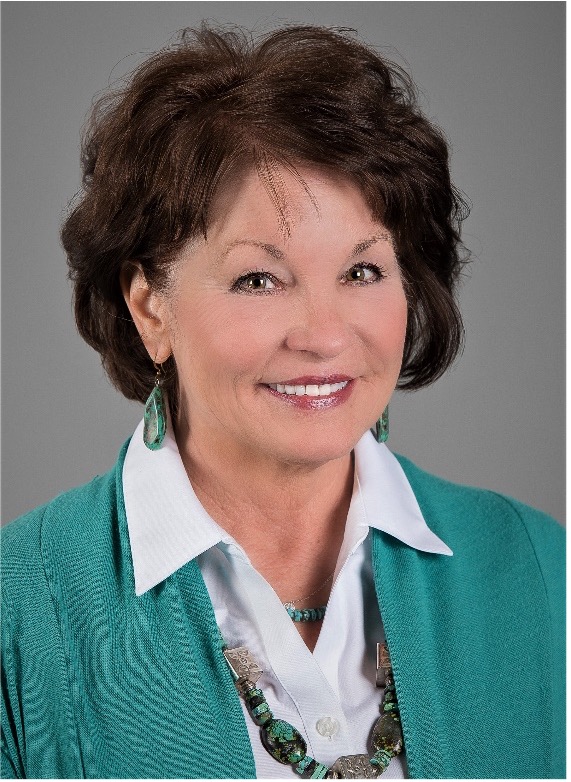 Currently an elected member of the Southern Sandoval County Flood Control Authority (SSCAFCA) Board of Directors, Cassandra D'Antonio has over 30 years of experience as an environmental planner, project manager, and regulatory compliance and policy specialist in the public works (transportation and water resources), defense, and private land development sectors.
Over the past several years, Cassandra served as the Environmental Compliance Project Manager and National Environmental Policy Act (NEPA) Specialist on several state-wide environmental services on-call contracts, including those with the NMDOT and EMNRD/BLM Abandoned Mines Program.
Cassandra also played an integral role on several water supply and flood control projects throughout New Mexico and El Paso, TX, including the Clean Water Act Permitting Specialist for the Gallup Reach of the Navajo-Gallup Water Supply Project, and the Environmental Regulatory Compliance and Public Involvement Specialist for the Village of Columbus Land Port of Entry Flood Control Diversion Berm Project and the U.S. Army Corps of Engineers' Northwest El Paso Flood Control Study. In addition, she also developed a Comprehensive Maintenance Plan for the City of Las Cruces' Flood Control Dam, a supplement to its O&M Manual, with an emphasis on ecological maintenance.
Cassandra began her professional career at the USACE Albuquerque District, where she worked as a biologist, planner, and technical lead preparing NEPA documents, environmental restoration/mitigation plans, and Endangered Species Act Section 7 biological assessments for the Southwestern Willow Flycatcher and the Rio Grande silvery minnow, in addition to CWA permitting.
Over the past decade, she has also enjoyed the opportunity to sit on numerous boards and committees, including the following:
Sandoval County Master Gardeners (Past President & Current Garden2Table Committee Chair)
Albuquerque-Bernalillo County Water Utility Authority Technical Advisory Committee (Member/Vice Chair)
Rio Grande Agricultural Land Trust (Board of Directors)
New Mexico Water Dialogue Inc (Board of Directors)
Mariposa Neighborhood Association (Founding President/Current Keep Mariposa Wild Committee Chair)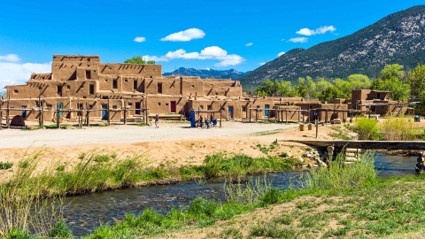 We're here to help!
Call Us Today!